Chenrezig Four Armed Avalokitesvara
Avalokitesvara or Chenrezing (Sanskrit: अवलोकितेश्वर , Bengali: অবলোকিতেশ্বর, lit. "Lord who looks down", Chinese: 觀世音) is a bodhisattva who embodies the compassion of all Buddhas. He is one of the more widely revered bodhisattvas in Mahayana Buddhism. In China and its sphere of cultural influence, Avalokitesvara is often depicted in a female form known as Kuan Yin or Quan Yin.
Avalokiteśvara is the bodhisattva who has made a great vow to assist sentient beings in times of need, and to postpone his own Buddhahood until he has assisted every being on Earth in achieving nirvana.
Om mani padme hum is the mantra of Chenrezing, the embodiment of compassion, evokes Beauty and Peace.
Depicted on this beautiful thangka painting there are several deities surrounding Chenrezig. They are (from the top left) White Tara, Buddha Amitabha and Green Tara. On the bottom Manjushri and Bhairava.
Note: the artwork showed in the picture is not completed.
Product Enquiry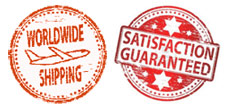 Our policy is 100% Satisfaction Guaranteed and we offer express delivery worldwide.
Please use the CART to calculate the shipping costs for your country.
Before you place a order please click on the button "Product Inquiry" specifying Size, Quality and your favorite customization.
All our artworks are handmade and each one is unique.
Help Nepal
Our Art School is hosting several young students coming from remote villages of Nepal and talented artists affected by the devastating earthquake in 2015.
We also contribute to the restoration of our village and other humanitarian projects by supporting our local NGO. If you want to volunteer in Changunarayan please contact Kay Garnay for Nepal.