All our artworks are handmade and each one is unique.
Please contact us before placing an order or click on the button "Product Inquiry" specifying Size, Quality and your favorite customization.
Thank you.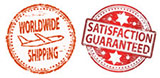 Our policy is 100% Satisfaction Guaranteed and we offer express delivery worldwide.
Please use the CART to calculate the shipping costs for your country.
Help Nepal
Our Art School is hosting several young students coming from remote villages of Nepal and talented artists affected by the devastating earthquake in 2015.
We also contribute to the restoration of our village and other humanitarian projects by supporting our local NGO. If you want to volunteer in Changunarayan please contact Kay Garnay for Nepal.
Social