Religious Art and Social Media Censorship
Dear friends,
Namaste.
After three months we finally restored and updated our secure payment system. So we are happy to welcome new orders from new visitors and our affectionate customers.
Traditional Art of Nepal is now five years old and we are proud to announce that we now collabore with three more thangka painting schools in the Bhaktapur district. This allowed us to support and welcome new students willing to learn this beautiful art in any of the schools that we partner with. All this could not be possible without your kind and generous contribution. Thank you so much!
During the time our website was offline we lost lot of traffic so we decided to start a little social media campaign on Instagram and Facebook to reach more people around the world and share our works of art with them.
However today Instagram decided to not boost one of our post with the following reason:
Your ad wasn't approved because it doesn't follow our Advertising Policies for advertising adult products or services. We don't allow images or videos that show nudity or cleavage, even if it's portrayed for artistic or educational reasons.
This is the post we tried to boost:

It was our desire to repost this in order to thank you all and extend our best wishes to all the new visitors for a long and happy life.
To do so we wanted to use  this gorgeous thangka painting of White Tara, perfect symbol of the feminine compassion and love.
When we had this post rejected we felt that somehow people could be offended by artworks like this. If so we apologise as it is not our intention to offend anyone.
Few weeks after we tried to advertise another post on Facebook displaying a Thousand armed Avalokitesvara thangka painting and we received the following message.

By learning how to paint thangka we try our best to assimilate the teachings behind each brush stroke.
Living a small village in Nepal, visited by tourists from different countries, we learned to respect other cultures and welcome everyone with a smile.
We all really hope that one day both traditional media and social media will understand the importance of this art and will look at the whole picture, and not simply at a small, little, tiny part of it.
Thank you again to everybody for the support, patience and immense affection.
Blessings,
Traditional Art of Nepal
Related
All our artworks are handmade and each one is unique.
Please contact us before placing an order or click on the button "Product Inquiry" specifying Size, Quality and your favorite customization.
We offer fast and secure shipments worldwide and easy payments with Paypal.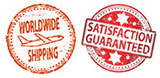 Feel free to use the chat to get in touch with us. We believe in customers satisfaction, courtesy and kind communication.
We host young students and talented artists coming from villages affected by the devastating earthquakes of 2015.
Contribute to the restoration of our village and other humanitarian projects by supporting our nonprofit.