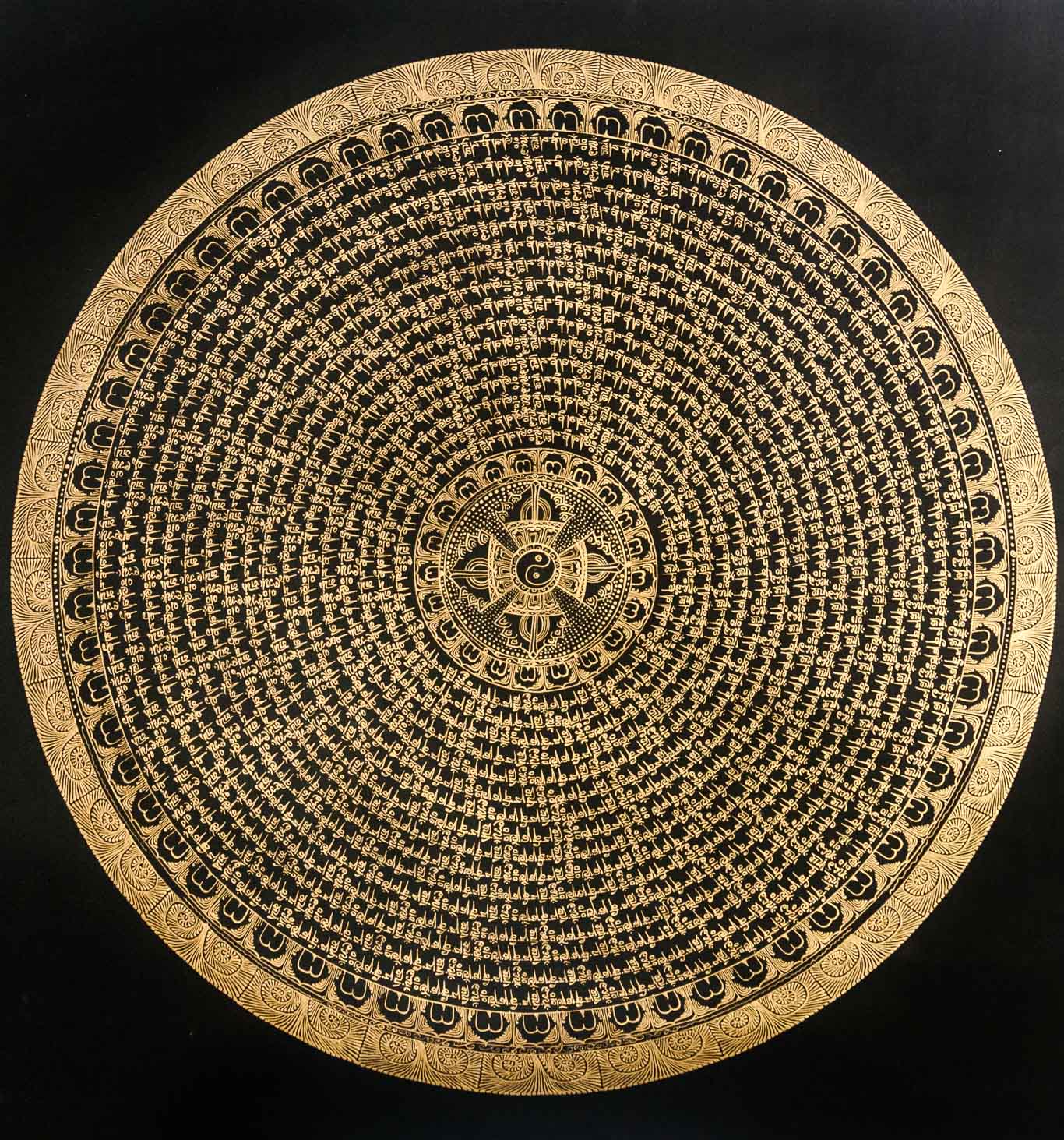 Yin Yang Mantra Mandala
This precious gold on black Mandala features the symbol of Yin and Yang surrounded by the Tibetan universal peace Mantra "Om Mani Padme Hum".
The symbol of the Yin Yang offers a representation of the concept of duality where the the two opposites flows into each other and the seed of the Yin is inside the Yang and vice versa.
The motion of the flow is in perfect and harmonious balance with the circling mantra that invokes the blessings of the Goddess of Mercy and Bodhisattva of compassion, Avalokiteshvara.
Om Mani Padme Hum is probably the most famous mantra in Buddhism. Composed by six syllables it has the power to bless the heart and the mind of the practitioner.
As stated by the Dalai Lama: "Thus the six syllables, om mani padme hum, mean that in dependence on the practice of a path which is an indivisible union of method and wisdom, you can transform your impure body, speech, and mind into the pure exalted body, speech, and mind of a Buddha"
Product Enquiry
All our artworks are handmade and each one is unique.
Please contact us before placing an order or click on the button "Product Inquiry" specifying Size, Quality and your favorite customization.
We offer fast and secure shipments worldwide and easy payments with Paypal.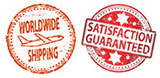 Feel free to use the chat to get in touch with us. We believe in customers satisfaction, courtesy and kind communication.
We host young students and talented artists coming from villages affected by the devastating earthquakes of 2015.
Contribute to the restoration of our village and other humanitarian projects by supporting our nonprofit.