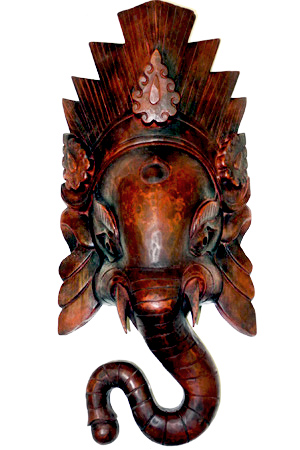 Ganesh Mask Design #04
The mask of Ganesha is a great auspicious gift for a new house and one of the most appreciated masks by our customers.
He is probably the most popular Hindu God and it is worshiped also among followers of different religions worldwide.
Lord Ganesha is the God of creativity and wisdom and his image brings happiness and good fortune.
Together with lord Hanuman, Ganesh is definitely the most popular deity among children in India and Nepal but also honored by adults because able to remove both material and spiritual obstacles.