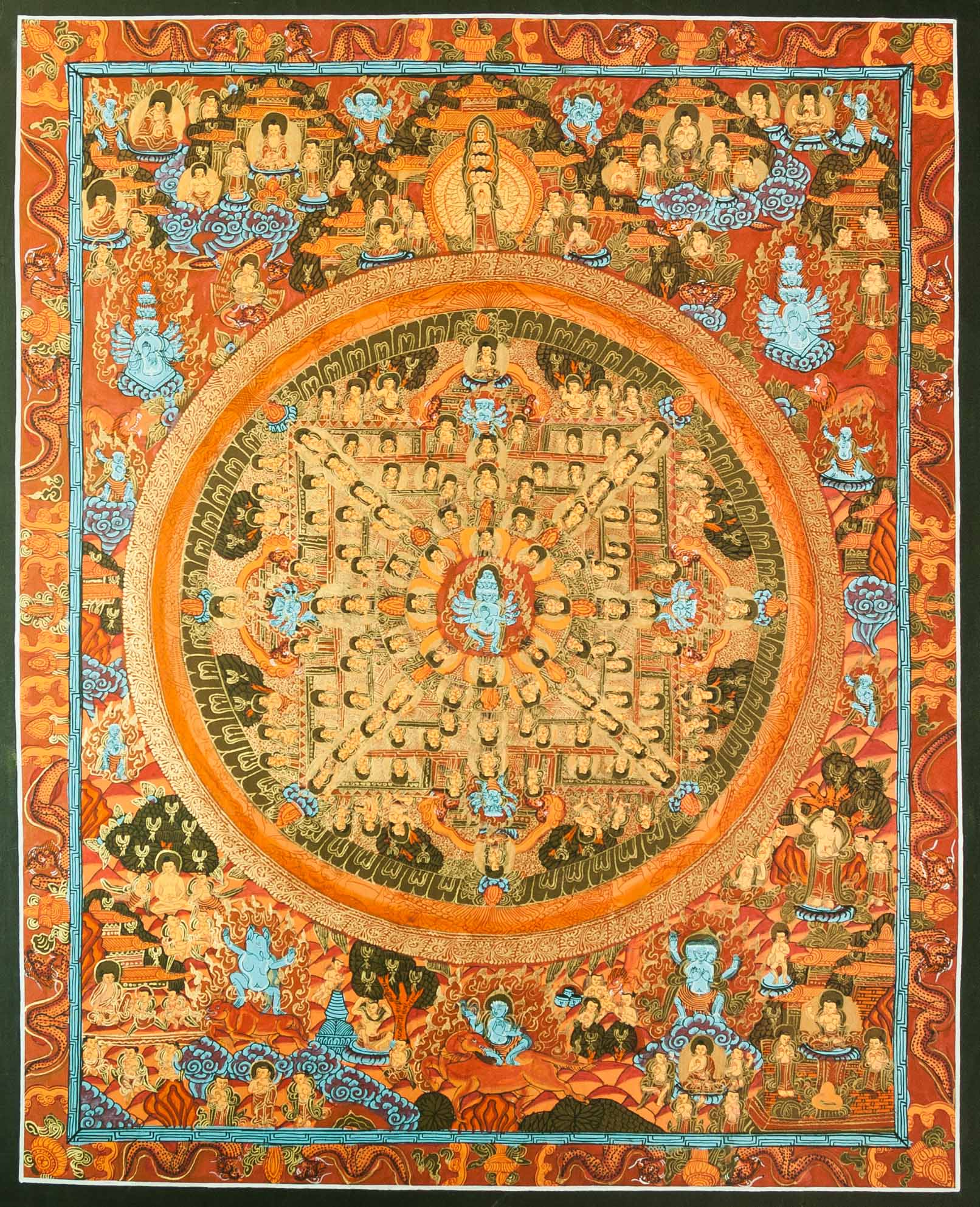 Bhairava Mandala
Bhairava or Bhairab is the fierce manifestation of Shiva and considered also the protector of the Himalayan Buddhist tradition. He is one of the most important deities in Nepal especially among the Newari community.
This Thangka painting illustrates the eight main manifestations of Bhairava or "Ashta Bhairavas". Each Bhairava has eight sub-manifestations and all of them are ruled by Maha Kala Bhairava.
In the center of the mandala the main manifestation MahaKala Bhairava is depicted in a dancing pose and surrounded by bodhisattvas and tantric deities.
The other manifestations of Bhairava are scattered around the main circle among other deities and Bodhisattvas.
On top of this mandala is depicted a majestic thousand-armed Avalokistesvara.
On the bottom part of the painting are represented two important scenes of the life of Buddha: his birth on the right and the moment he reached the enlightenment on the left side.
The artwork shown in the picture was painted by a intermediate level artist.