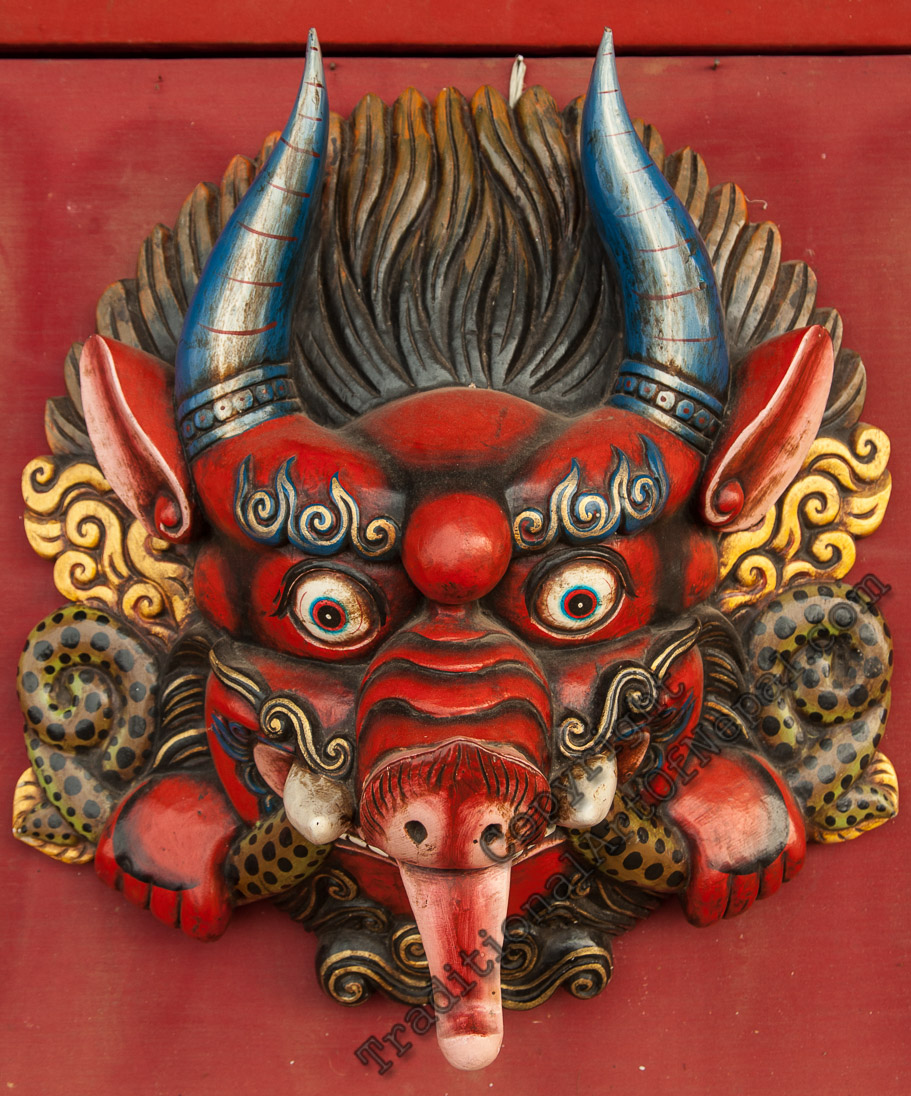 Yamantaka Mask
This captivating Mask represents Yamantaka, the lord of death and wrathful avatar of Manjushri.
He is also know as Vajrabhairava and his name means "conquer of death".
Yamantaka manifests in several different forms, one of the most popular in Nepal has the face of a water buffalo or a bull like in this beautiful handcrafted mask.