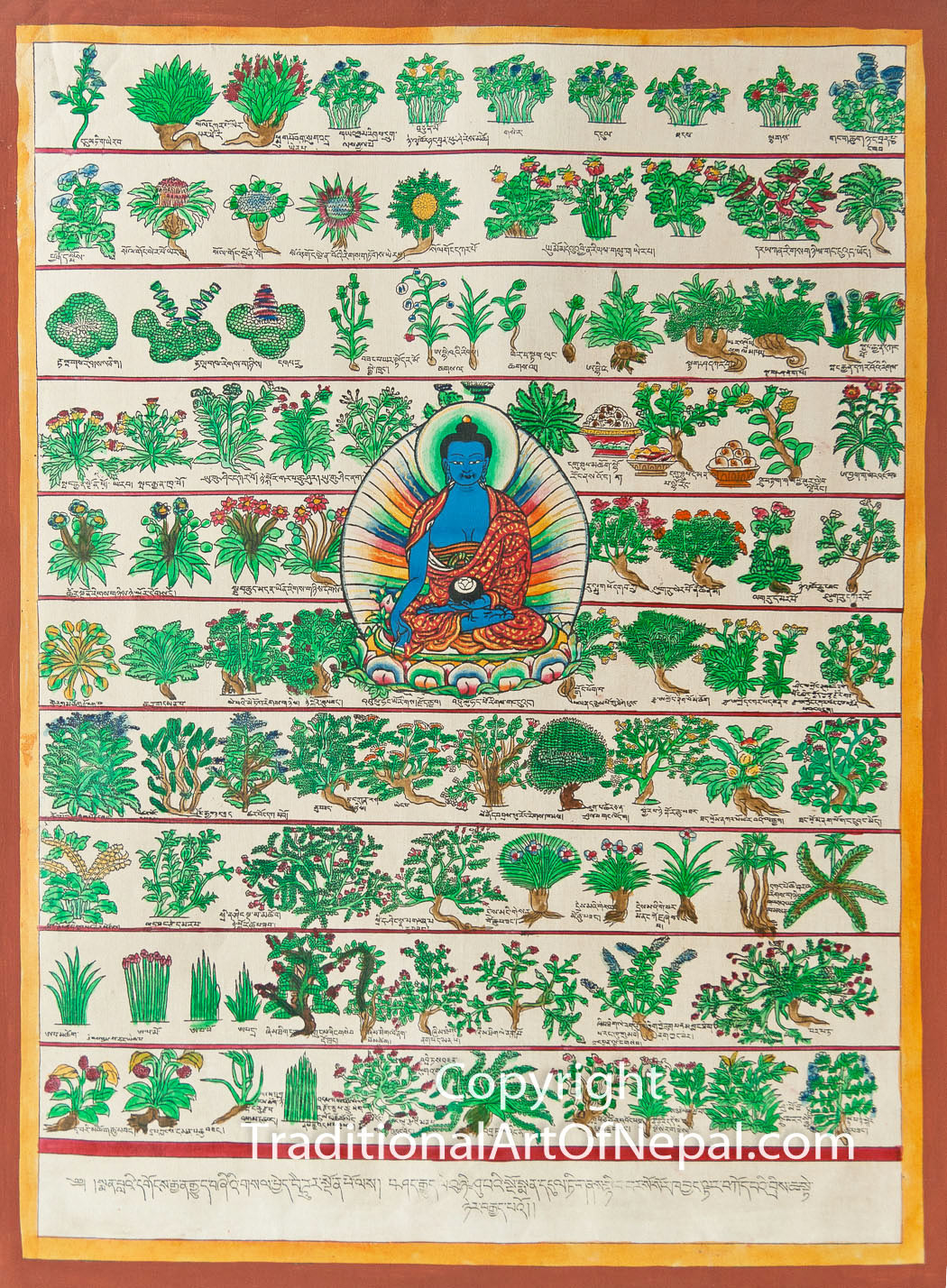 Medicine Buddha and Tibetan Plants
This Thangka features Buddha Bhaisajyaguru known as the master of remedies or Medicine Buddha. He is sitting cross legged on a lotus throne and surrounded by different herbs used by traditional Tibetan medicine.
The body of Bhaishajyaguru is blue in color like the sky, symbol of clarity and surrounded by a rainbow colored glow coming from his heart.
In his right hands he holds a myrobalan branch, important compound of several Tibetan medicines.
In his left hand a bowl containing three forms of a nectar to cures disease, counteracts aging and illuminates the mind.