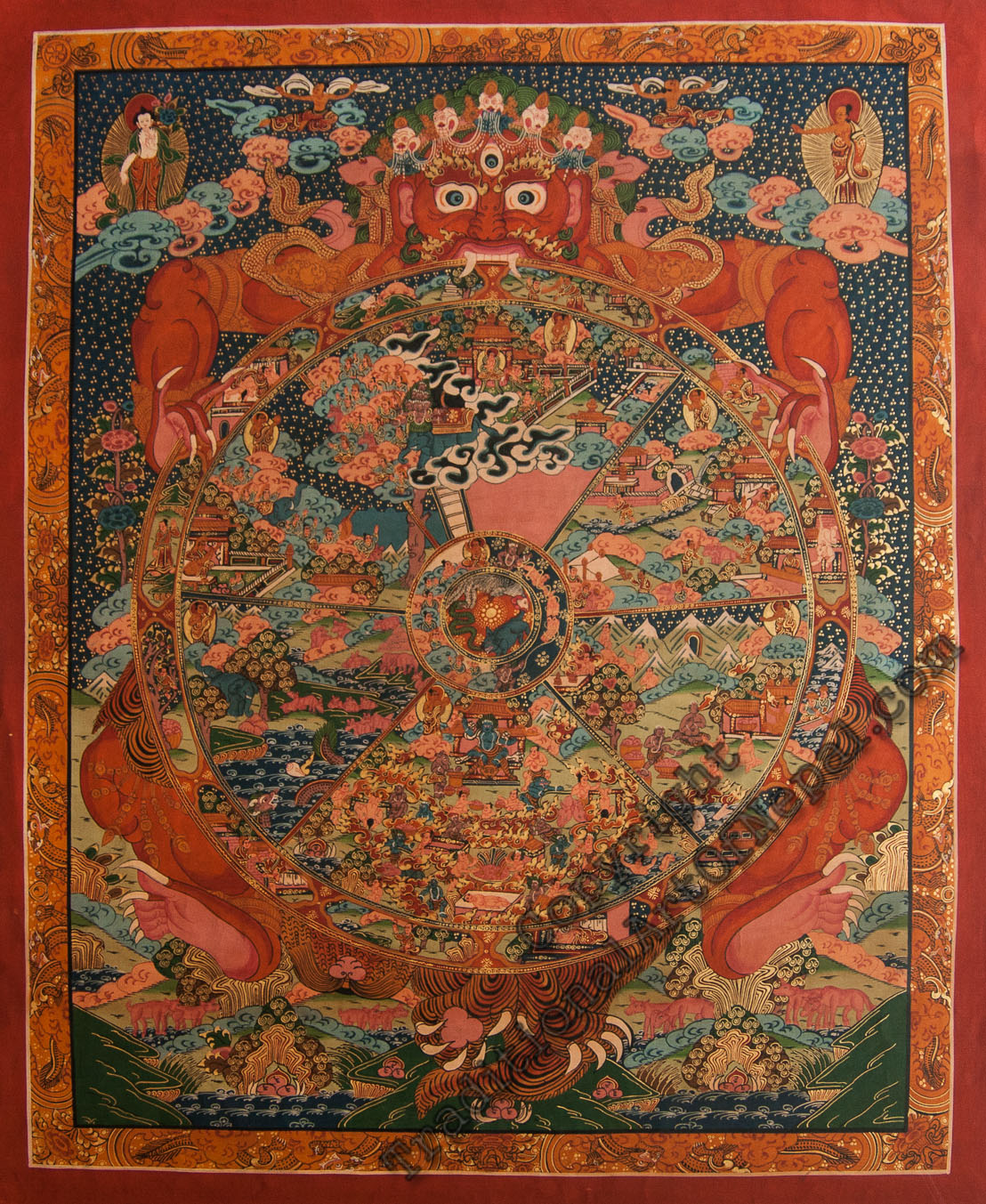 Wheel of Life 2
The wheel of life is the thangka painting that better represent the main aspects of the teachings of the Buddha. It is also the symbolic representation of the cycle of existence also known as 'Samsara'.
This thangka painting is characterized by a dark blue background color and a starred sky surrounding both Buddha and his mother Maya Devi. Lord Yama has a red color and he holds the wheel with both his hands by the two sides.
For more information about the Bhavacakra and the meaning of the symbols depicted in this artwork please read our blog post on the wheel of life thangka.