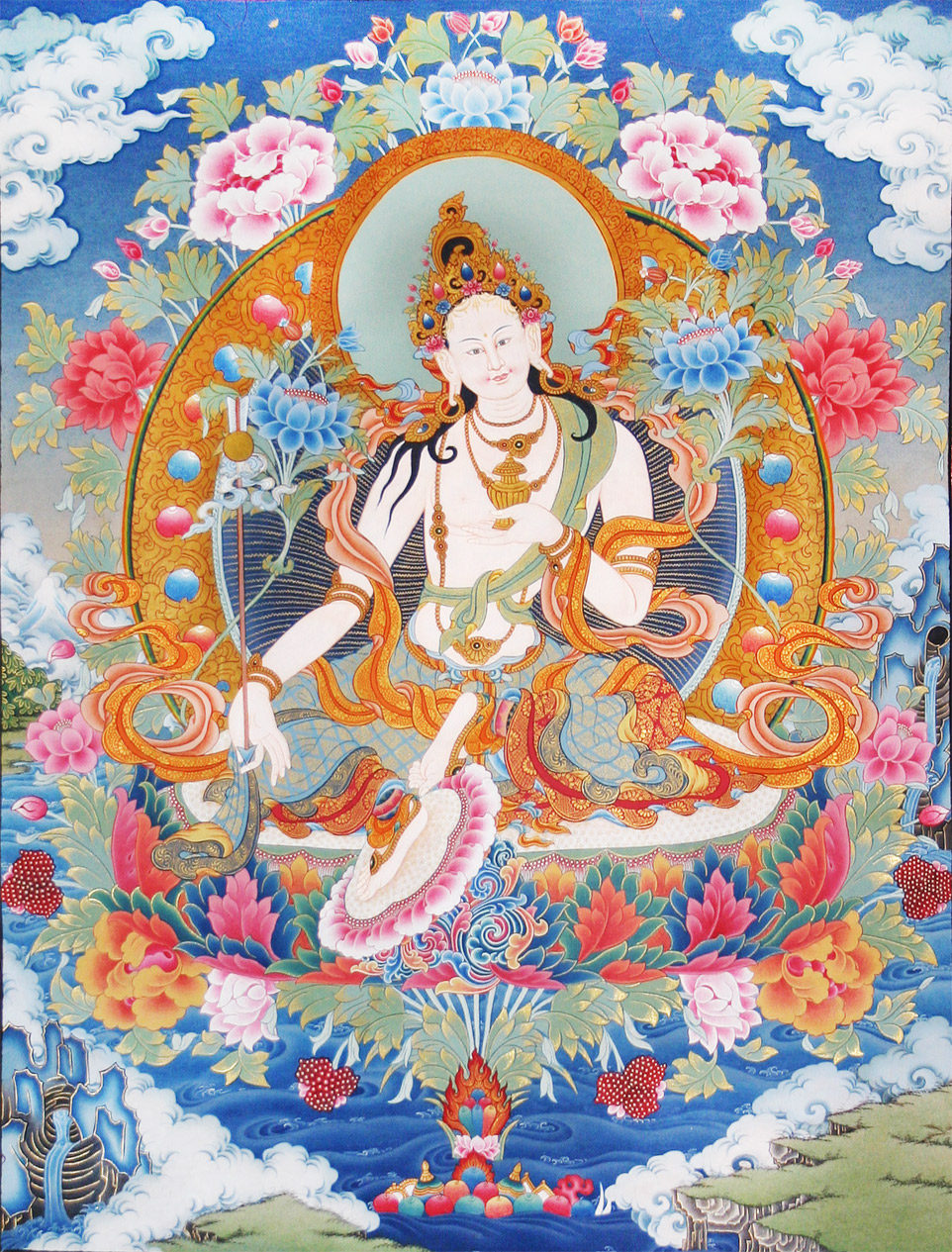 Mandarava
Mandarava also known as the White Princess, is considered the dakini of wisdom, knowledge and awareness.
Along with Yeshe Tsogyal, Mandarava was one of the five consorts who practiced and studied with Padmasambhava.
In her right hand Mandarava holds an arrow a teaching tool symbol of lineage and transmission of knowledge. On her left hand she holds a bumpa or wisdom vase of the ashtamangala. Mandarava is sometimes depicted also standing and dancing because of her enlightened activity and dakini nature.