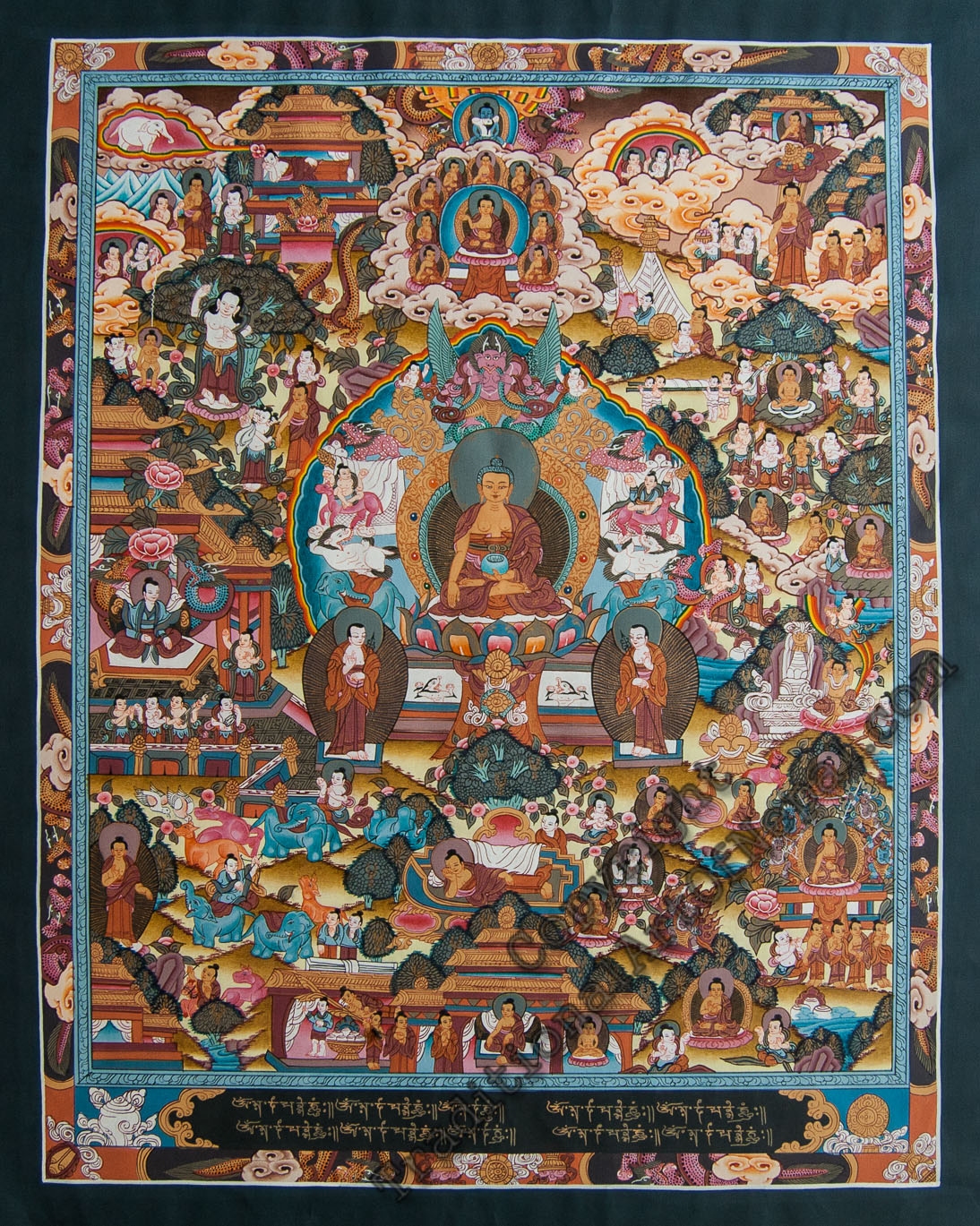 Life of Buddha 1
This Thangka painting shows the various episodes of the life of lord Buddha and his path towards the spiritual enlightenment.
The twelve main events illustrated in this thangka describe the three distinct phases of Siddhartha legend:
- The young years as a prince, when he realizes human suffering.
- His quest for a solution to overcome this suffering.
- The fulfillment of his search and his commitment to spend the rest of his life by teaching others to achieve enlightenment for themselves.