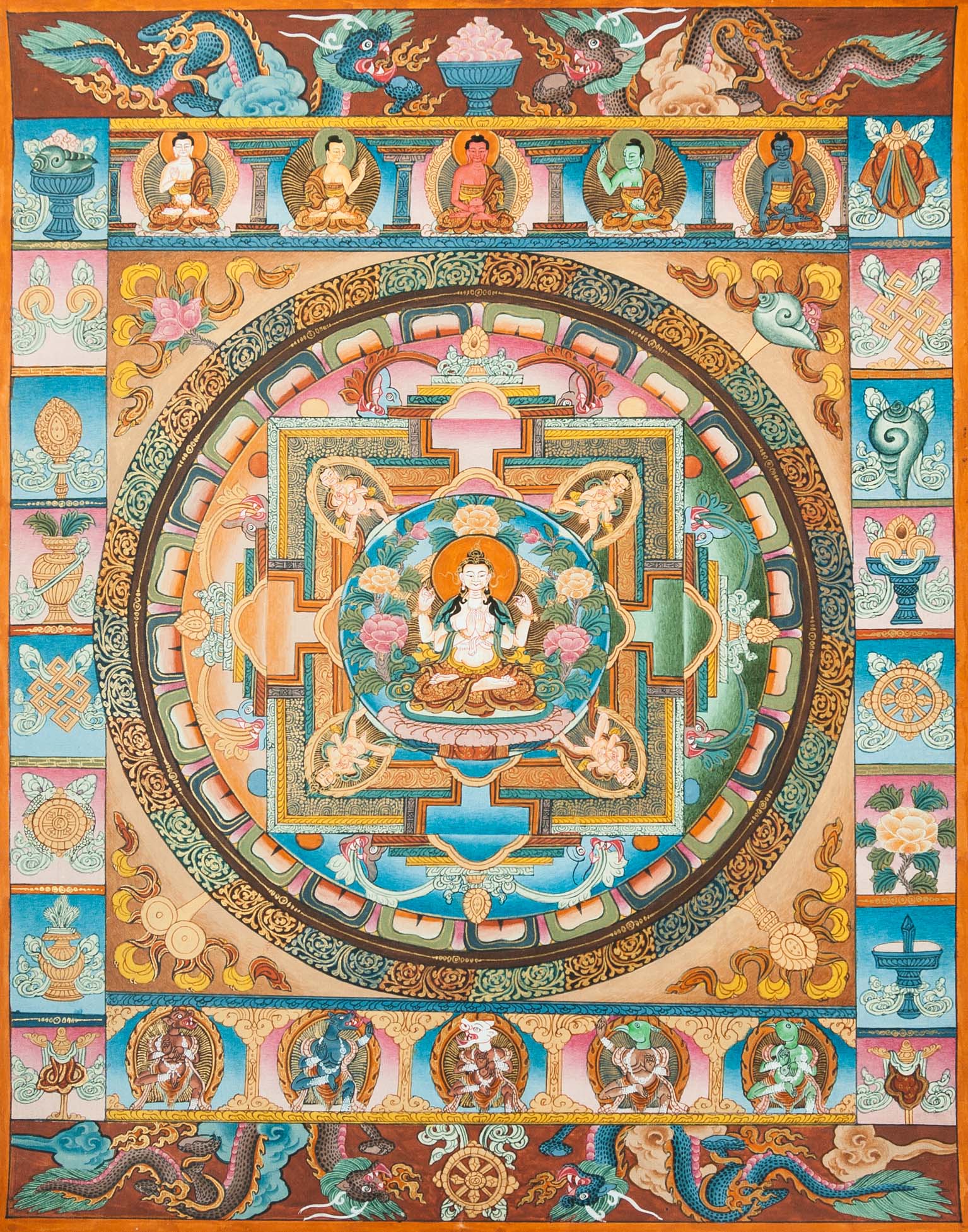 Chenrezig Mandala
Chenrezig also known as Avalokitesvara is the great Bodhisattva of compassion in Tibetan Buddhism. Chenrezig can appear in many different forms and the most popular is the one with four arms as depicted at the center of this mandala. The four hands are symbols of immeasurable love, compassion, joy and equanimity.
The top and the bottom of this thangka painting features two sets of dragons while on the sides are depicted the Ashtamangalas, the eight most auspicious symbols of Buddhism.
On the upper part of the mandala are represented the five Dhyani Buddhas and under the main circle five wrathful dakini protectors of the message and the mantra of Buddha Avalokiteshvara "Om Mani Padme Hum".