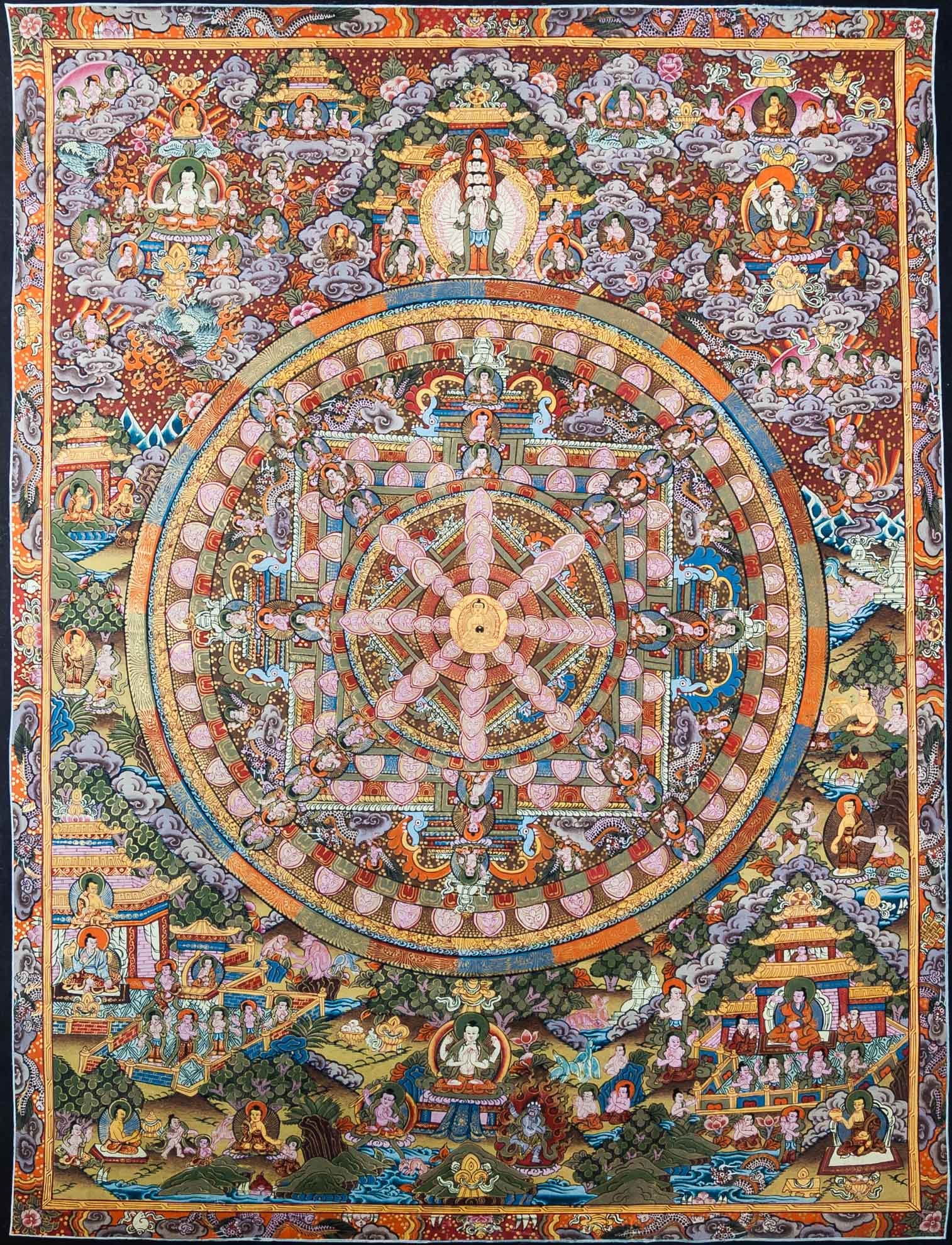 Big Wheel Buddha Mandala
This beautiful Mandala features Buddha Shakyamuni in the center surrounded by a composition of Buddhas and deities that all together form a wheel.
The wheel is one of the most important symbols of Buddhist art and both representation of the teachings of the Buddha – Dharma and the endless circle of Samsara (rebirth).
The eight rays of the wheel represents The Noble Eightfold Path showed by the Buddha and representation of wisdom.
The rim that holds the wheel together is decorated with traditional symbols and intricate decors. The rim symbolizes the importance of practice and meditation.
The bottom part of this thangka painting is mostly decorated with trees, animals and plants and illustrates several important episodes of the life of Buddha.
The upper part features a starred sky and clouds surrounding various deities: Manjushri, Cundi and Avalokitesvara in different forms among the others.