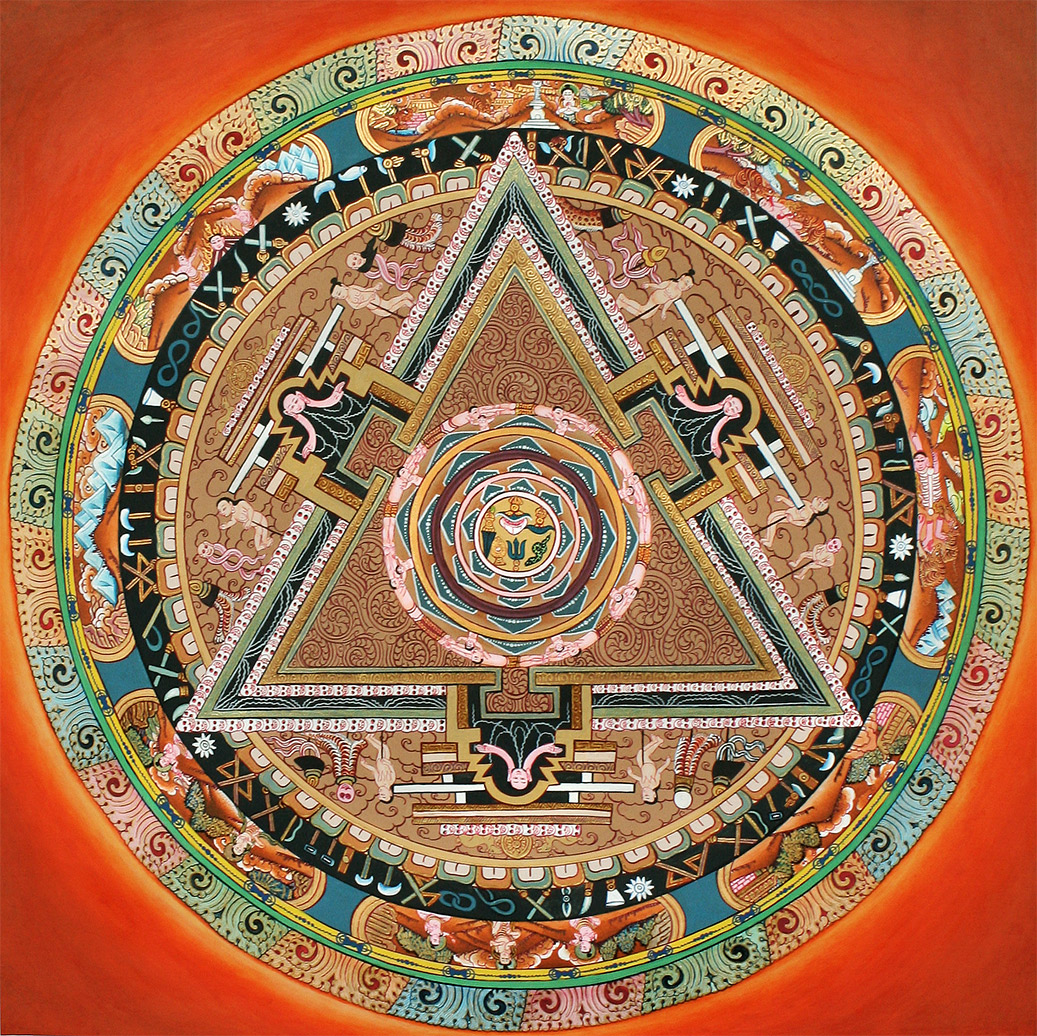 Mandala of Mahakala and Shri Devi
Depicted in this rare thangka painting is the symbolic representation of the union between Bernagchen Mahakala and Shri Devi. Bernagchen Mahakala is also known as black-cloak Vajra Mahakala and considered the protector of the Karmapa and the Dharmapala of the Karma Kagyu lineage of Tibetan Buddhism.
The main element of the Mandala is the central triangle shaped structure with three walls and three doors all decorated with human heads, bodies, interiors and tiger skins.
This unusual Mandala features several symbols to represent the two deities depicted at the very center of the artwork.
Bernagchen Mahakala is symbolized by a curved knife and a kapala (skull cup) while Shri Devi is represented by a dagger, a mirror, a trishula and a snake.
Shri Devi is the most important manifestation of female protectors in Tibetan Buddhism. Some traditions identify Shri Devi with Palden Lhamo however there are several goddess that manifest in this form.
The form of Shri Devi that is symbolized in this mandala is probably Rangjung Gyalmo as the main objects related to the goddess match the description in the sacred text called 'Revealed Treasures' of the Nyingma Tradition, later introduced into the Karma Kagyu School by the 2nd Karmapa, Karma Pakshi.